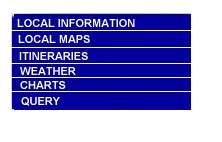 GRENADINES INFORMATION
LOCATION OF THE ARCHIPELAGO
South of the 'little Antilles', Martinique, Saint Lucia and the Grenadines belong to the windward islands. It doesn't mean that they are more windy!
Martinique island, French department, is full of contrasts between the lagoons in the south and volcanic summits in the north.
Saint Lucia, previous English colony, mountainous and green, is quite impressive with its pitons 700 meters above the sea.
Saint Vincent and the Grenadines are one area, but are so different!... high summits at Saint Vincent, low corralled archipelago in the rest of the Grenadines.
NAVIGATION
Sailing down the Grenadines, beam reach, is sometimes long but very pleasant, sometimes on flat sea leeward of the islands, sometimes a bit rough in the channels.
This area is not difficult for the sailor, apart from the reefs that are on the charts.
Secluded anchorages are numerous and well protected. There are a few marinas for provisioning.
CLIMATE
The West Indies have pleasant weather condition all year round thanks to the trade winds. The air temperature is between 25 and 30 C, the hottest in summer, water between 26 and 28 C.
During the dry season (December to May) the trade winds are permanently between 15 - 20 knots. Local showers can bring some extra wind for a short period of time.
During the wet season (June to November) winds are not that stable. It is also a season when tropical storms may appear (September October).
ON SHORE
A good variety of local cuisine; fish is the king, delicious when 'facon creole'... and taste the lambi, a local shell.
MISCELLANEOUS
Language spoken: French and Creole in Martinique, English and Creole anywhere else.
Currency: Euro (Martinique), Dollar US or Dollar Caribbean 'EC' anywhere else.
Visas: No visa for US citizens and EEC citizens. Passport for all nationalities (even EEC) requested.
Telephone: Orange and Bouygues in Martinique, three-band anywhere
HOW TO REACH THE GRENADINES
Regular flights from Europe or the US towards Martinique or Saint Lucia. Local flights between most of the small islands (Mustique, Union, Saint Vincent, Grenada).